Luxury Wedding At The Iconic Biltmore Hotel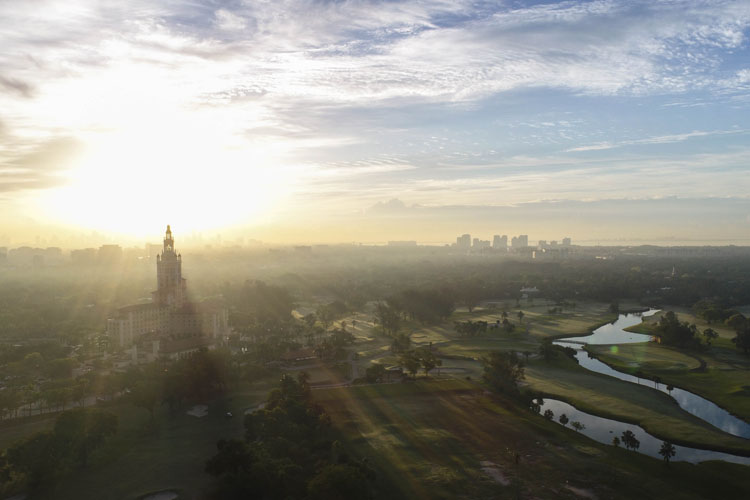 I was lucky to be introduced to Ally and Diego by a tremendously talented and thoughtful photographer, Erica Melissa. There were two masterminds behind this wedding's splendor and effortless charm: Ally, the bride, and María, her mother-in-law.
Since our first meeting, I genuinely liked these ladies. They were classy and poised and open to any creative idea, which is a three-pointer for me any day of the week!
There are several elements to crafting an exquisite wedding film. Naturally, there's a technical side to it. However, a wedding film intrinsically holds an emotional aspect. Among those is trust. When my clients trust my creative intuition, a door to endless possibilities is cracked wide open. The most crucial gift an artist can receive is the gift of freedom, and I thank Ally, Diego, and María for this precious gift.
The big day started at the iconic landmark of the Biltmore Hotel, located in the heart of Coral Gables. It's interesting, but I believe this couple chose The Biltmore because it was a clear reflection of them: timeless, elegant yet unassuming.
The ceremony took place at the Epiphany Catholic Church, and boy, will its unique architecture blow you away. Noah's Ark inspires the structure, and I will say no further, go and see it.
We went back to The Biltmore to find a marvelously designed reception room and got ready to get the party started from the ceremony.
Everything about this wedding was on point. Diego's brother and Best Man, Sebastian, gave the perfect speech that he learned by heart, of that I'm sure. But the effortlessness gave the illusion that it was improvised. I loved it!
As the night approached an end, Erica commented on how Ally and Diego never stopped dancing together. As a matter of fact, from the moment they were together at the altar, I did not see them even a foot apart from each other. There's something special about them; they don't feel "love," they ARE love. Everything they do and say comes from "love" and all the forms it manifests itself, whether it be kindness, respect, or compassion.
I hope ya'll enjoy the film!